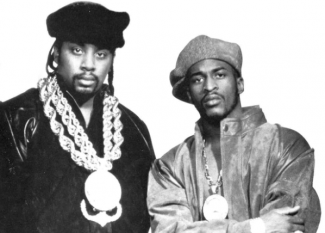 Dear Sean,
At my school our rules are interesting, so to speak. When I ask my peers about this they say we play "old school." What does that really mean? Thanks, Anson 10/26/2010
Listen, Anson. Old School means a lot of things to a lot of different people. Anything that is from an earlier era and looked upon with high regard or respect may be considered old school. 119 years ago, before there was this crazy thing called "basket ball," some dude and his wife worked out the rules of some silly game about throwing balls into apple crates - and since then his hand written rules were sold for crazy amounts of cash. Those rules are old school because they are original and authentic, but the rules of today are very different.
Now, I don't know much about you or your school, but I bet that it's just filled with kids. Kids between 8 and 14 years old, right? Now, you really have to be around for some time before you can claim to be old school. There aren't a lot of old school players out there in the middle school circuit, so your buddies are using some big words. I mean, if you really want old school four square, I know a guy that could tell you some stories.
Age aside, my guess is that your buddies believe themselves to have some claim on the true heart of the game. That might mean they prefer a more athletic game than that of your average school yard. That might mean they don't like to play with "silly kids rules". Maybe they prefer to play on sidewalk squares rather than on rubberized playground surfaces. Who knows?
To get to the bottom of this, you'll have to discover what the game was like when they first played it, and try to figure out what they believe has been lost over the years since then. Has the game been diluted by rules and restrictions - like the stock market? Has it been hijacked and sold back to us by corporations, like hip hop or baking? Has it's integrity been soiled by a bunch of overpaid drama queens - like the New England Patriots?
If you figure it out, Anson, then come back and let me know what they thought old school meant to them.