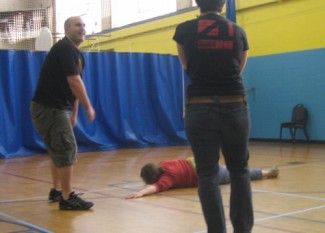 Don't cry. There are many opportunities to play four square throughout the off season and summer months. In fact, some of our members have some things going that you are welcome to attend. Check these out:
April 26, 1PM, at Summer and Craigie St in Somerville, member Amos Worth will host an outdoor four square bash to be followed by some outdoor grilling at a nearby back yard. There are high hopes of making this a regular weekly event. Weather permitting, check here often for updates.
Tuesdays, 6:45 PM, member Kayle Sawyer hosts a "kwifflebee" pickup game at the Holland St Park in Somerville (Holland and Simpson St). They will play either wiffleball, kickball, frisbee, or some amalgam thereof on each Tuesday.